Orthopedic Surgery in Northeast GA
What is Orthopedic Surgery?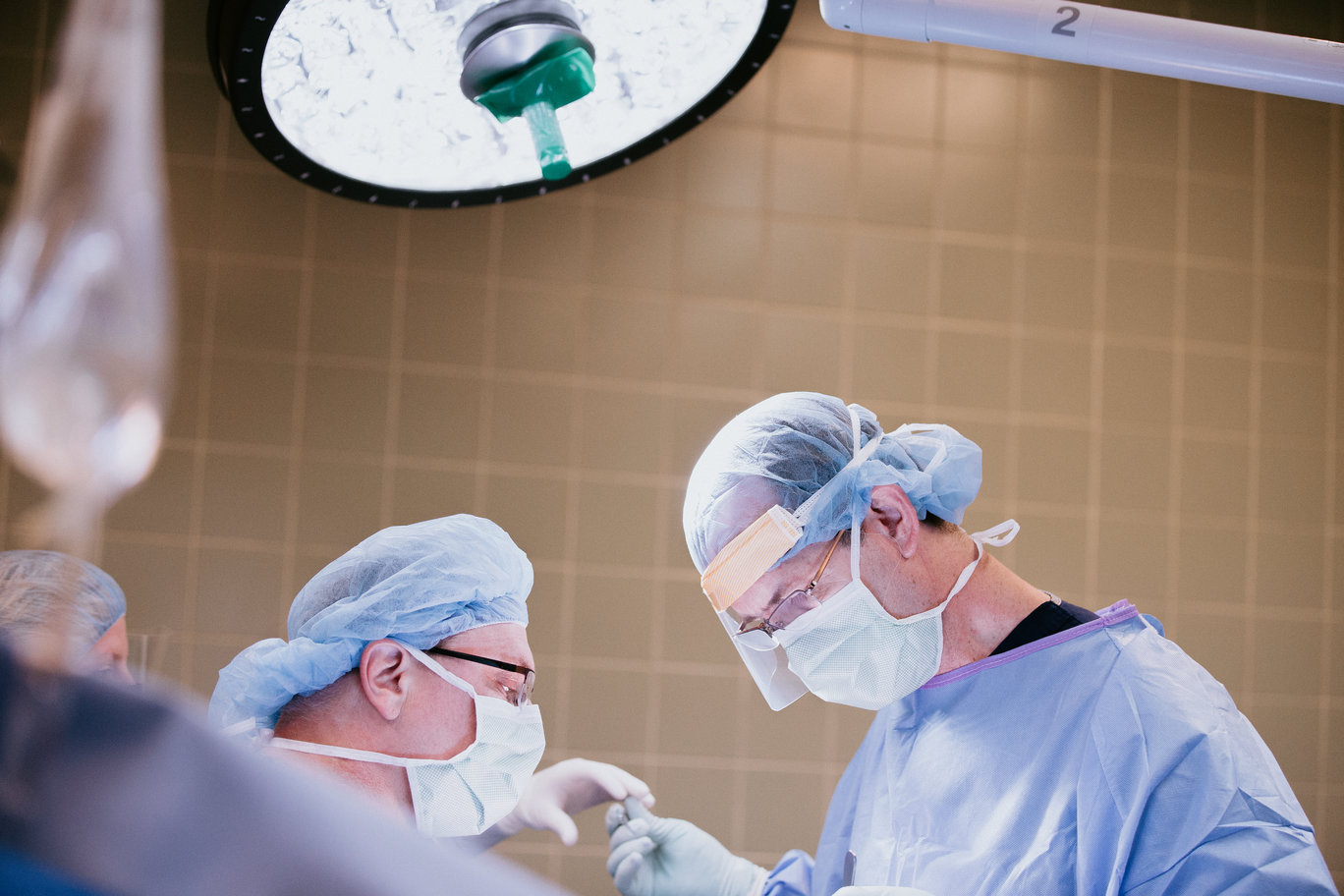 Orthopedic surgery is the operation performed by a specialist in musculoskeletal issues. The orthopedic surgeon may perform a variety of techniques to correct and/or repair issues with the bones, joints, and ligaments within the body.
Orthopedic Surgery in Stephens County, GA
The team at Stephens County Physician Group provides comprehensive orthopedic care to patients in Stephens County and in Northeast Georgia.
Unfortunately, muscle, joint, and bone pain can be disruptive to your everyday life. We can help. Our board-certified orthopedic surgeon, Dr. Christopher Vaughn, and his team are highly experienced in diagnosing and treating a broad spectrum of injuries and conditions with both surgical and non-surgical care. We also specialize in treating sports injuries.
Types of Joint Replacement Therapies
Should your condition require surgical care, Dr. Vaughn performs the latest, most advanced procedures, including arthroscopy, minimally invasive surgery and Total Joint Replacement surgery.
The most common surgical procedures we perform are:
Total Joint Replacement Near Me
Certified by The Joint Commission, your Stephens County Team specializes in Total Joint Replacement using advanced technology, treatment, and surgical techniques. Total Joint Replacement is a surgical procedure in which parts of an arthritic or damaged joint are removed and replaced with a metal, plastic or ceramic device called a prosthesis. The prosthesis is designed to replicate the movement of a normal, healthy joint, allowing you to return to your everyday activities and restore your range of motion.
Toccoa and Hartwell Team, GA Team
Our team is led by Dr. Christopher Vaughn, who has been in practice for over 20 years. He received his medical degree from the University of Cincinnati College of Medicine and completed his residency at Brooke Army Medical Center in San Antonio, Texas. He is certified by the American Board of Orthopaedic Surgery.
Chris Vaugh, MD

Matt Roberson, MD

Arrahwannah Turpin, OAC

Brian Hamon, OAC
Contact Us
Contact us today to learn more about our surgical and non-surgical treatment options. Our friendly team is here to help answer all your questions. To schedule an appointment, please call 706.282.5845.


Address
125 West Gibson St
Hartwell, GA 30643
New Patients
Click below to access our new patient paperwork needed for your first appointment.