General Surgery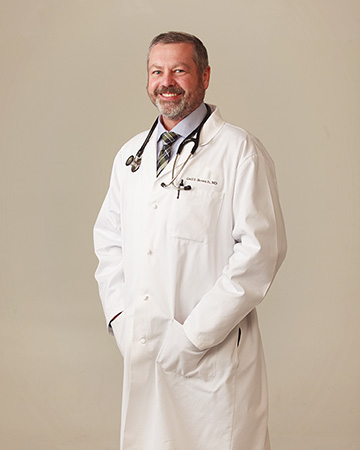 Stephens County Hospital proudly offers General Surgery services in the northeast Georgia Region. Serving the Northeast Georgia area for over 85 years, our team of General Surgeons and support staff at Stephens County Hospital Physicians Group has one goal in mind, providing quality patient care.
General Surgeons are the backbone of the surgical team in many ways. Their ability to successfully treat diverse conditions and injuries makes them extremely valuable to the average patient, especially those brought in for emergency care. Because our team is able to treat such a variety of conditions, they are uniquely positioned to care for the majority of patients who need surgical care. Providing superior care through both traditional and laparoscopic techniques, our General Surgery practice is experienced in non-operative, elective, and emergency surgical treatment.
Our team of General Surgery doctors, nurses, anesthesiologists, and surgical technicians are specialized in preoperative, operative, and postoperative care, so you can feel confident that you are in the best hands at every stage of treatment.
Surgical Procedures at Stephens County Hospital
The General Surgery team at Stephens County Hospital cares for our Northeast Georgia communities by offering their services in performing a wide range of procedures. We are able to treat many conditions using the following procedures:
Breast lumpectomy
Colorectal procedures (single site,
laparoscopic, traditional laparoscopic)
Coloscopy
Complex wound care
EGD
Emergency surgery
Excision of skin lesions
Excision of subcutaneous masses
Exploratory laparoscopy
Exploratory laparotomy
Gastrointestinal hernia repair
Hemorrhoid banding

Hemorrhoid surgery
Inguinal hernia repair
Laparoscopic appendectomy
Laparoscopic cholecystectomy
Laparoscopic colon resection
Mastectomy
PEG tubes
Port-a-cath placement
Trauma surgery
Umbilical hernia repair
Ventral hernia repair
Our surgeons can diagnose and treat an array of conditions and repair injuries. Our goal is to help you and your family understand your options, and we will ensure that you and your family are informed and involved at every stage. Your health is our main priority, and we want you to feel confident and informed throughout the entire experience.
Your Voice, Your Choice
When you are referred to a general surgeon by your family physician, take the time to research doctors in your area to ensure that you are referred to the clinic of your choice. We are always delighted to accept new patients, so if you are interested in choosing one of our general surgeons for your health journey, we would be happy to have you.
If you wish to receive a referral to Stephens County Hospital, simply download of Referral Letter form and submit it to your family primary care physician.
Our General Surgery Team is comprised of top-tier professionals who are dedicated to helping you make an excellent recovery. We are here for you, with you, through each step of the process from your first consultation to the final post-operative visit. Our team includes surgeons and nurses with applicable specialties who will keep your well-being at the forefront of your entire duration of care.
Contact Us
To learn more or to speak with our team about scheduling an appointment, contact us today.


Location Information
Address: 163 Hospital Drive, Toccoa, Ga. 30577
Phone Number: 706-282-5664
New Patients
Click below to access our new patient paperwork needed for your first appointment.