Labor & Delivery in Toccoa, GA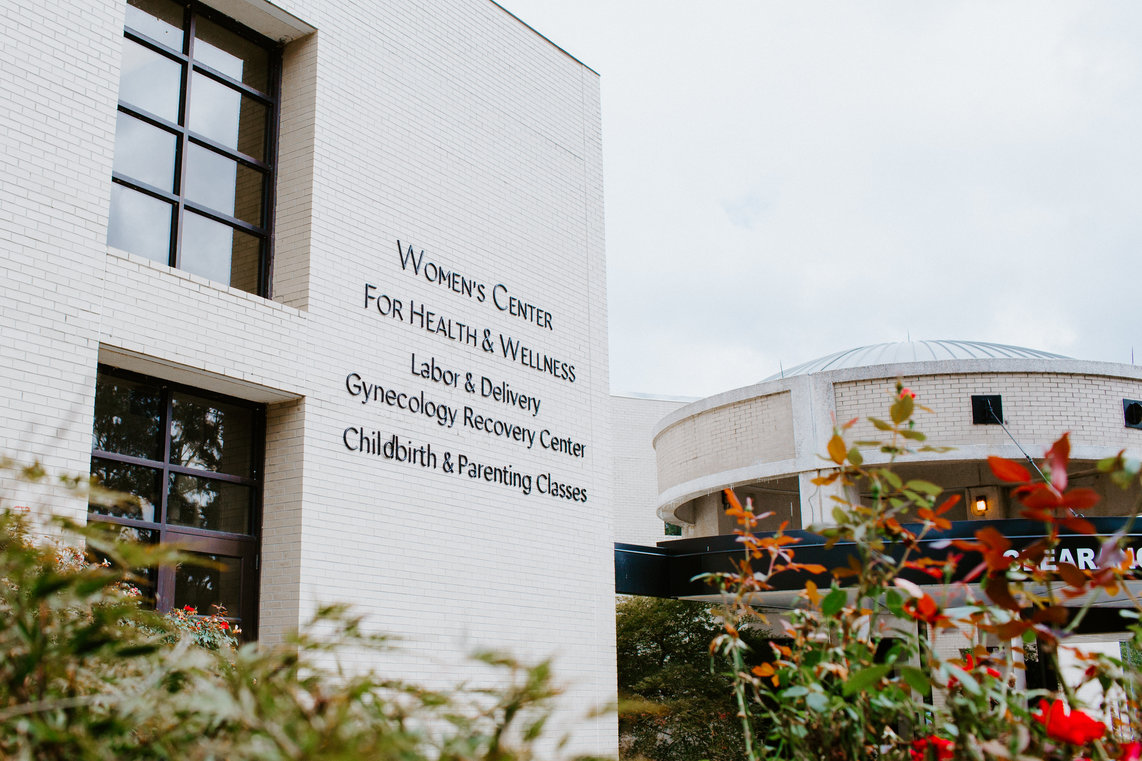 Stephens County Hospital Women's Center
At Stephens County Hospital Women's Center, our team is committed to guiding and supporting you throughout your journey to motherhood. Stephens County Hospital has been in the community for over 80 years and is still delivering babies. Led by our team of experts, Dr. Kathryn McKinney, Dr. Tony Castro-Poveda, and Midwife Amy Ledford, our full-service team and center are here to provide you the best possible birthing experience.
Toccoa Stephens County Maternity Services
At Stephens County Hospital, the Women's Center is dedicated to the care of new moms and babies. From pre-conception to delivery, Stephens County Hospital will provide compassionate and quality care every step of the way.
About Our Women's Center in Toccoa, GA
Childbirth Education Classes: We offer Childbirth Education Classes that combine prenatal education, prepared childbirth, surgical birth preparation, and infant care while at Stephens County Hospital. This is not a Lamaze-only class. Some topics include signs of labor, labor support and positioning, breastfeeding, relaxation techniques, and what to expect during your stay. Included in the class is a tour of our unit.
A great resource while you are at home and in the hospital, is from The Newborn Channel (password: 03589)
Full-Service Team of Experts: Our team is made up of Obstetricians, Gynecologists, a Certified Nurse Midwife, Pediatricians, Anesthesiologists, and specially trained Staff Nurses to provide you and baby with extensive comprehensive care.
Birth Plans: We encourage you to share your wishes with us so that we can accommodate your birthing plans and choices for a truly special experience.
Birthing Suites: IIn the Maternal Services unit, we offer large, private rooms with a variety of conveniences for new families. These comfortable rooms include a sleeper sofa for your support person, a walk-in shower, a birthing ball, a miniature refrigerator, a flat-screen TV, and WiFi. Our rooms are constructed so that you deliver and recover all in one room.
Rooming-In Philosophy: As part of our rooming-in-philosophy, babies are kept with their mom throughout their stay as much as possible. However, should you desire extra rest, our team is available to help care for your newborn.
Breastfeeding Specialists: At Stephens County Hospital we want to support your decision to breastfeed if you choose to do so. Throughout your stay, staff can help with the process of learning to breastfeed and provide you with as much guidance as needed.
Level II Neonatal Intensive Care Unit (NICU): Our facility has a Level II Neonatal Intensive Care Unit (NICU). Level II means that we are equipped and knowledgeable in the stabilization and care of newborns requiring medical intervention. Our staff is NRP (Neonatal Resuscitation Program) and S.T.A.B.L.E certified; from stabilizing the extremely premature, to caring for infants born with special needs, our specialized staff is here.
Women's Center Tour
For an inside look through our Women's Center at Stephens County Hospital, take a look at the video below.
Contact Us
To learn more about our Maternity services at Stephens County Hospital or to speak to one of our friendly team members, contact us today.
Visiting Hours
We welcome visitors! We know that this is an exciting time in your life and that you would like to share your new addition with your family and friends.
While you are in labor, you may have up to 3 support persons to be with you during your labor and delivery. After delivery, one support person may stay with you.
Our visitation hours are from 8:30 am to 8:30 pm. If you deliver after visiting hours, you may choose to have your family or friends visit for a short time after delivery and then return during normal visiting hours. Due to infection control issues, we must ask that any visitors who have signs or symptoms of an illness please not visit while you are in the hospital.
*Please note that due to COVID-19, visitation has changed. Only 1 support person is permitted throughout your entire stay with no other visitors at this time. These restrictions are constantly being assessed, and will be lifted as soon as possible. To learn more, please contact us at 706-282-4115.
Visitation Hours: 8:30 a.m. to 8:30 p.m.